Moderator: baadc0de
Ej rdeča se mi zlo dopade na capu.
Vse z čopičem naredu ane. Kere rdeče si porabil
---
Precej mir je bil zadnje cajte tule. Ampak vsake toliko, pa moram kaj prilepit.
@HighFood takole zgledajo osnovne barve.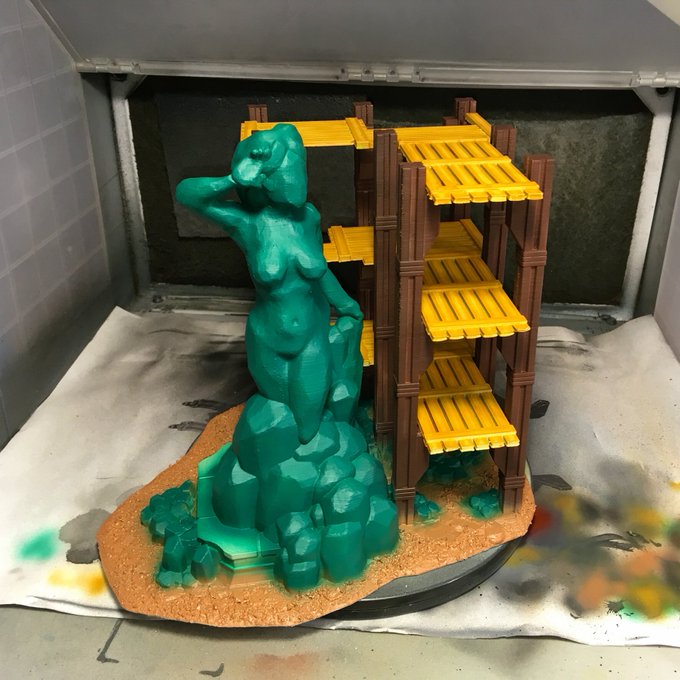 ---
Posts: 3590
Joined: Thu Jan 30, 2014 10:08 pm
---
Ker samo z levo ne morem zares barvati, se lotevam enostavnih stvari.
Ali mogoče kdo ve, kje bi se pri nas dobilo Modge Podge oz. snov iz katere bi lahko delal gladino vode?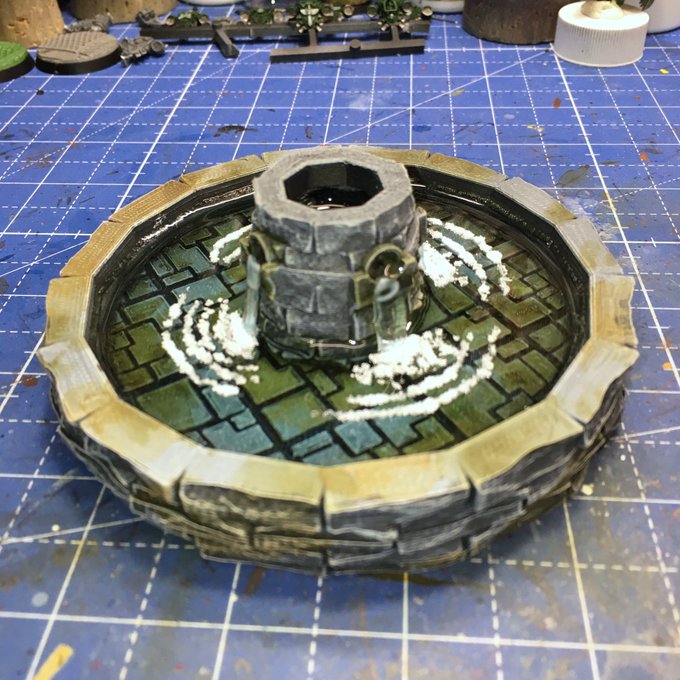 ---
Je reku enostavnih stvari HA! Lepo lepo.
---
Leva roka se privaja...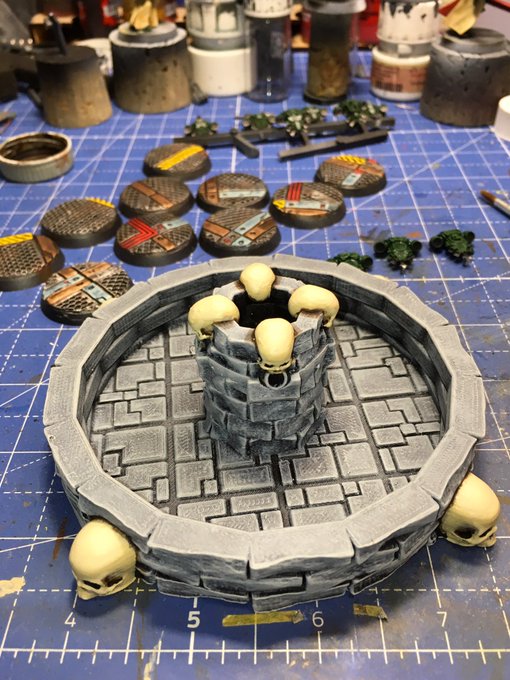 ---
Posts: 1098
Joined: Wed Feb 19, 2014 5:19 pm
Mod Podge imajo v Prometeju na Mali ulici, ampak to je samo PVA mešan z gloss varnish, ne bi vode s tem delal.
Our crops will wither, our children will die piteous deaths and the sun will be swept from the sky.
- Tom Kirby, CEO of Games Workshop, 2014 Annual Report Preamble
---
Z mojo ramo ne gre nič na bolje in zato se v delavnici bolj malo dogaja.
No, kljub vsemu sem se potrudil s Cypherjevimi sledilci.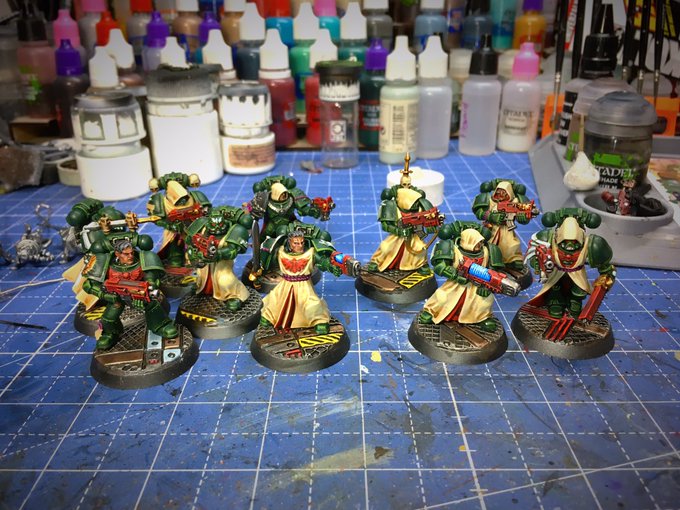 In vsem skupaj SREČNO PRIHAJAJOČE 2020! Naj bo polno pobarvane plastike in drugih dobrot ter predvsem zdravja.
---
Odlični! Srečno in hitro okrevanje Blaž!
---
Posts: 3590
Joined: Thu Jan 30, 2014 10:08 pm
Veliko srece v 2020 tvoji rami in hobbyu.
---
Who is online
Users browsing this forum: No registered users and 6 guests